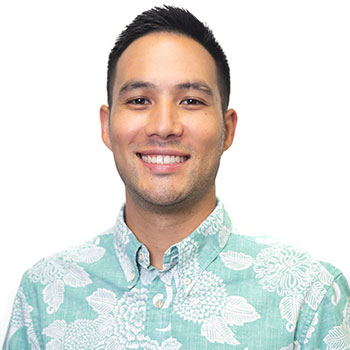 Austin O'Leary
Realtor-Associate (RS-83544)
---
Born and raised in Hawaii, Austin O'Leary grew up in Hawaii Kai. His background in commercial real estate first began as a research analyst with a retail investment firm in Newport Beach. He then joined Colliers International in Hawaii where he advised local businesses on investments and retail leasing. Austin brings those analytical skills to residential real estate by advising his clients on current market conditions and how to capitalize on opportunities.
Austin is a graduate of Iolani School and Arizona State University, where he studied communications and real estate. His passions include fishing, surfing, and basketball. He is a past mentor with the KA'I Program, a community partnership between Iolani School and Jarrett Middle School, serving the students and families of Palolo Valley. Austin is a team player and focused on creating meaningful relationships with his clients.
Austin is passionate and knowledgeable about real estate and works hard to ensure his clients are provided with the best service. He recognizes the significance of any real estate transaction and makes it his mission to achieve your goals.
ACCOLADES:
2023 "Top Producer Award" (1st Quarter)
---