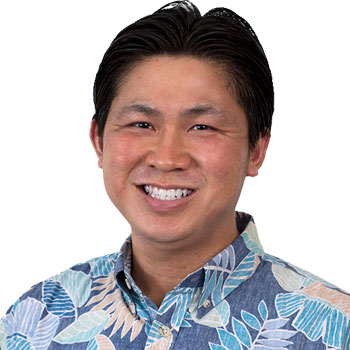 Ryan Oda
Realtor-Associate (RS-75450)
---
DESCRIPTION:
Ryan's passion is finding efficient and effective solutions to help others achieve their life goals. His mantra is, "Facilitating Dreams". Ryan will strive to turn your real estate dreams into a reality. Whether it is selling your home, purchasing an investment property, or providing a second opinion, Ryan will find a way to create value to your real estate experience.
During his free time, Ryan is a football consultant, specializing in private coaching and offensive game plan strategy. In addition, Ryan holds Master's Degree from the University of Southern California.
Learn more about Ryan at Ryan's Blog.
ACCOLADES:
2017 Honolulu Magazine's Best Realtors
2016 Aloha 'Aina Nominee, "People's Choice" Award
2016 Honolulu Magazine's Best Realtors
2015 Aloha 'Aina Nominee, "People's Choice" Award
2014 Aloha 'Aina Nominee, "People's Choice" Award
---